Our Story
No Compromise Beginnings
When Wendy Stirling's daughter suffered a nasty skin reaction to a seemingly 'natural' shampoo, it prompted her to start researching natural skincare ingredients. She soon realised that there was only one way to ensure 100% purity, safety and sustainability which was to be guided by the strictest principles of the Soil Association.
100% Organic
From being one of the first ever brands to be certified by the Soil Association, Botanicals is today still one of only a few brands to be 100% certified. In other words, every single Botanicals product has passed the Soil Association's strict organic and sustainability reviews thus ensuring their quality, integrity and transparency.
Quality & Purity
We carefully select every one of our natural, organic ingredients ensuring that they are the purest and highest quality and that they come from sustainable sources. All of our formulations are a combination of active botanicals such as natural oils and butters and natural minerals such as salts and clays combined with selected, Soil Association approved natural cosmetic ingredients such as natural occurring preservatives.
Botanicals Family
Botanicals is a family run business focused on family values. The Botanicals family is passionate, friendly and inclusive and extends from our team based at our Hunting Lodge head office in Leicestershire to our wide network of passionate therapists and loyal customers. We are committed to helping people to care for themselves and those around them using the power of nature.
Protecting Our Planet
Surrounded by the beautiful Leicestershire countryside reminds us daily of our responsibility to protect our planet, the health of the soil and the diversity of the wildlife around us. Being guided by the strict criteria of the Soil Association has ensured that we make the most sustainable, planet protecting decisions, from our ingredient and packaging selection through to our manufacturing processes.
Hand Crafted
We hand craft all of our products from the kitchen of our Botanicals Lodge, in rural Leicestershire. Each product is carefully blended and filled by hand by one of our expert team. This small scale production means that we have complete control over production ensuring the quality, potency and freshness of our products. It also helps us to control our costs in order to keep our product prices affordable and accessible.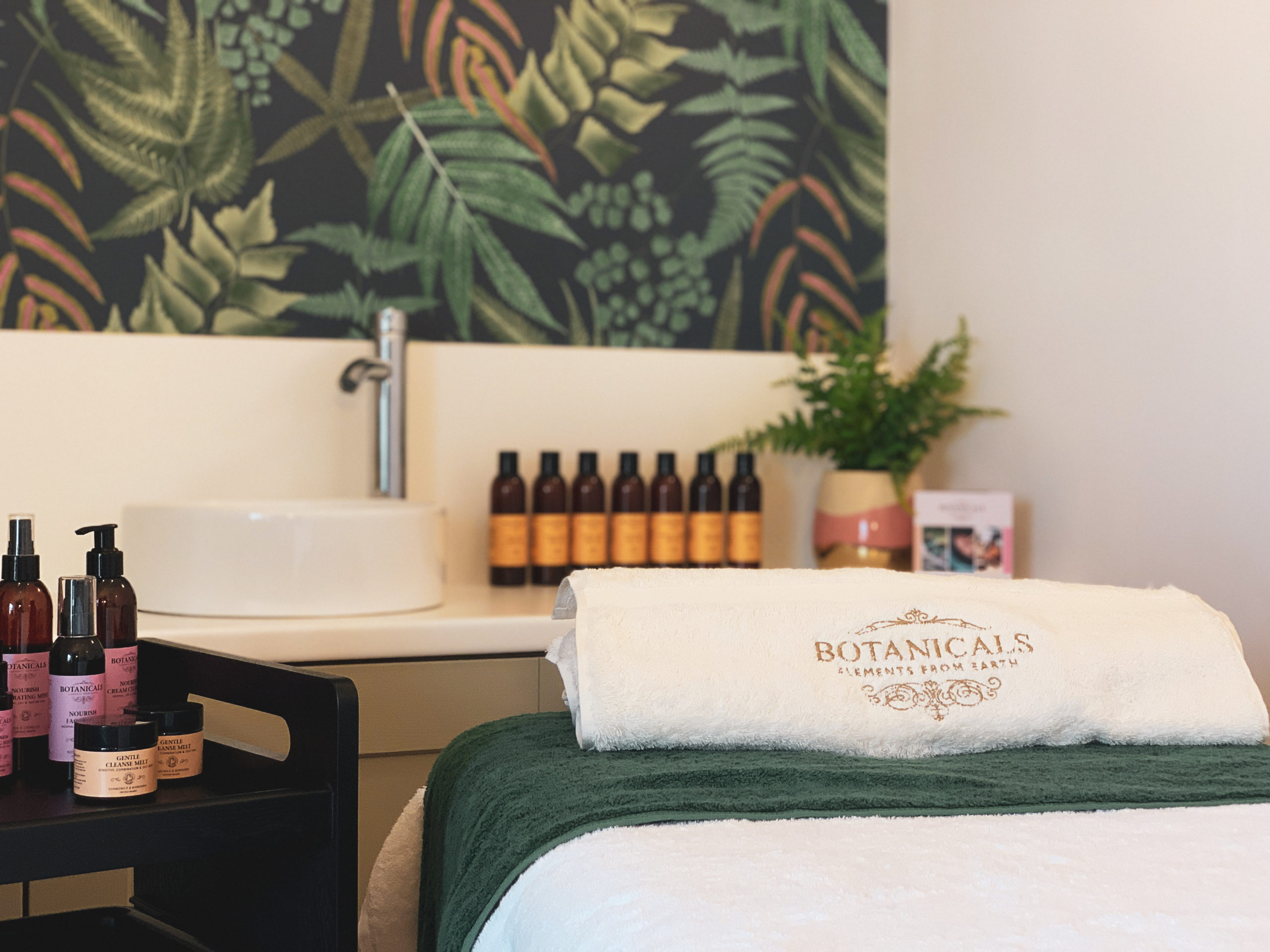 Botanicals Bakewell
Since our conception in 2003, Botanicals has supplied some of the most prestigious spas in the country. However until recently we mainly operated online. We proudly opened our flagship store and treatment rooms; 'Botanicals Bakewell' in October 2021, and have since received many glowing reviews. Whether you need a body boost or calming relaxation, our holistic treatments and rituals are designed to suit your individual needs and indulge your senses. Every spa ritual has been lovingly created by our highly qualified practitioners to achieve optimum results and efficacy.
We hope you'll visit us at Botanicals Bakewell, where you'll be guaranteed an experience beyond all expectation.